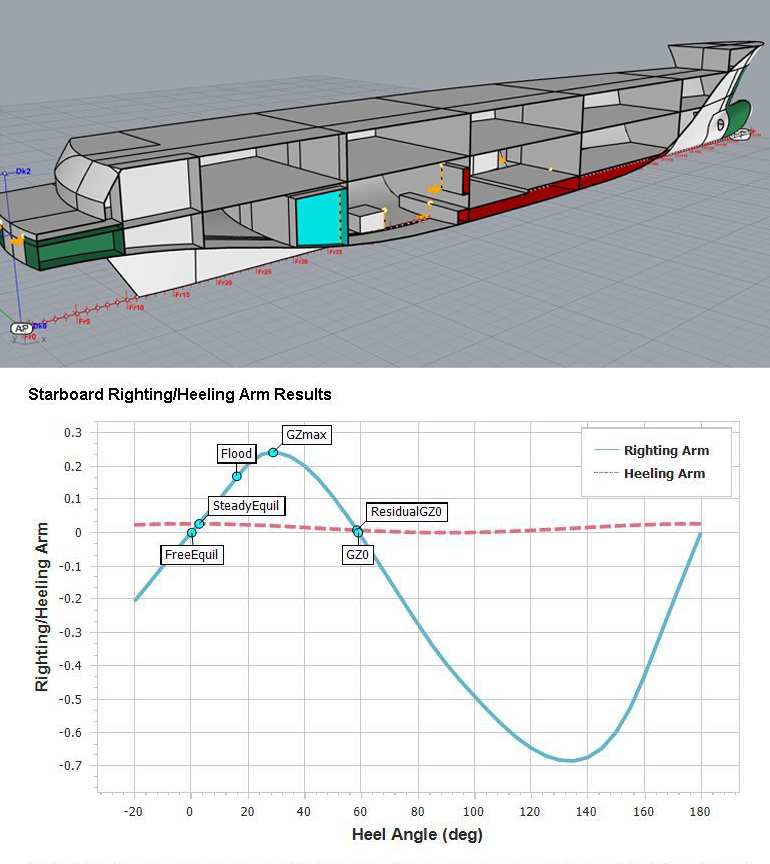 Orca3D Advanced Stability Module Work-in-Progress (WIP) Available
Orca 3D Version 3 WIP introduces a completely new module focused on advanced stability analysis. The new module includes:
Define compartments and tanks.
Set permeability and loads.
Run multiple load cases.
Calculate intact and damaged stability.
Like Rhino, major version updates of Orca3D begin with a series of WIP releases to allow users to participate in the development process by providing feedback to our development team.
More details on the Advanced Stability Module...